Availabilities 2018 – 2019 .These dates include options valid for 7 days. The update is made only after confirmation.
Privatization 
From May 20 to early June 2019 (with – 30% off discount from May 15)
From the end of September 2019 – (with – 30% off discount until October 10)
From 09 to 12 December 2019
Boat sharing: 
From 06 to 10 May 2019 82h East Bank or 89h Hawkins  only 1 angler
From 13 to 17 May 2019 82h East Bank or 89h Hawkins 3 anglers
From 26 October 2019 to 05 November 2019 for 2 trips of 82 or 89h only 1 angler.
 We can create a group for you.
Just let us know your wishes in the form below (desired period, type of trip, number of days, participants, are you alone or not maximum budget…)
 Advantages to share the boat:
With equal budget, you have more days fishing.
It is the opportunity to meet people with the same passion as you, always rich in exchanges and conviviality or even find teammates for other trips.
You always learn in contact with other anglers who have practiced in different parts of the world.
It just makes a trip possible.
Disadvantage to share the boat:
 The only downside of this plan is to limit your chances of taking big fish on trolling or live baiting.
In general, more there are baits in the water; more the chances to strike fish are large. There will be thus for everyone.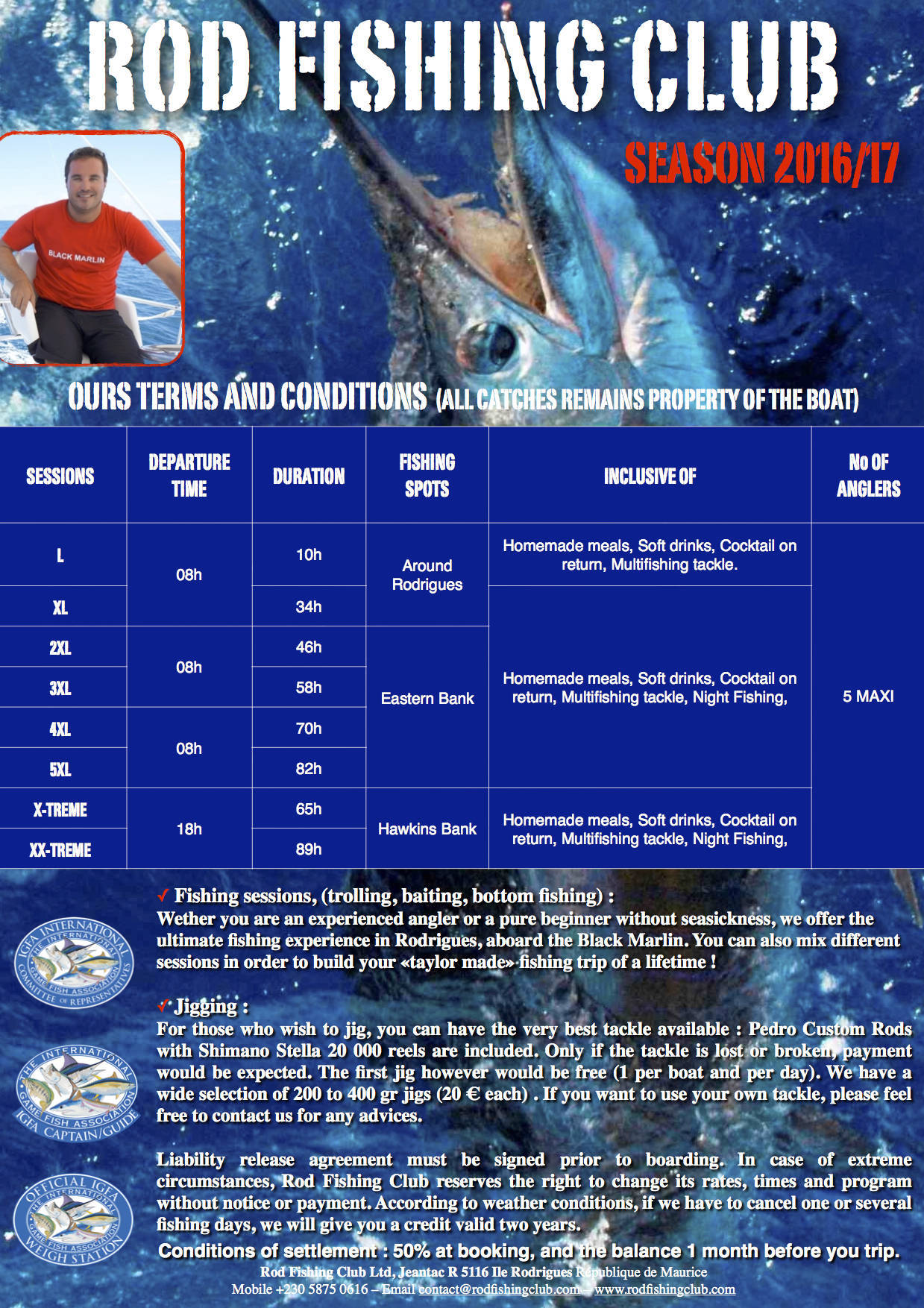 Deep Sea Fishing at Rodrigues Island
Our team is ready to answer your questions, we will call you back in less than 24 hours