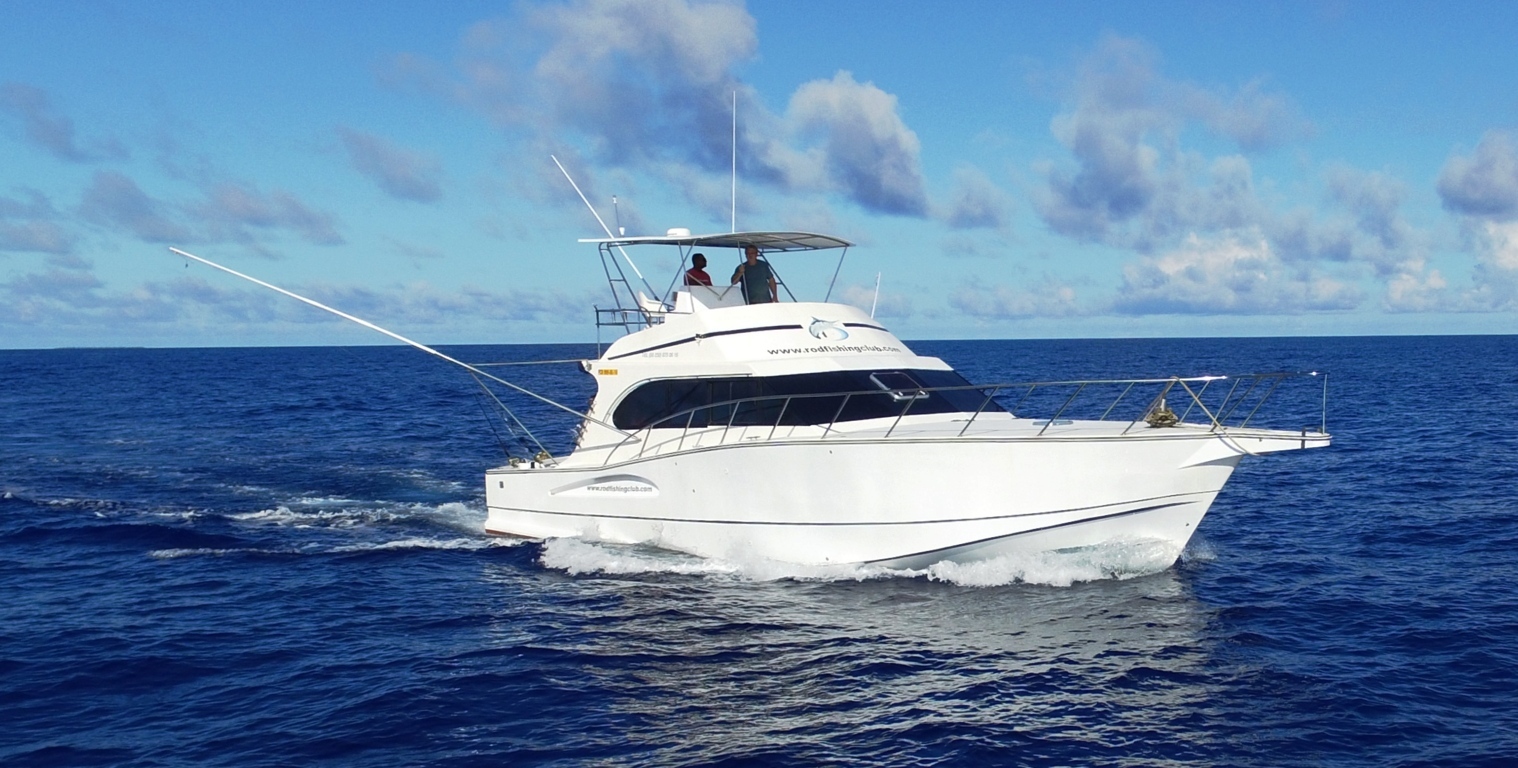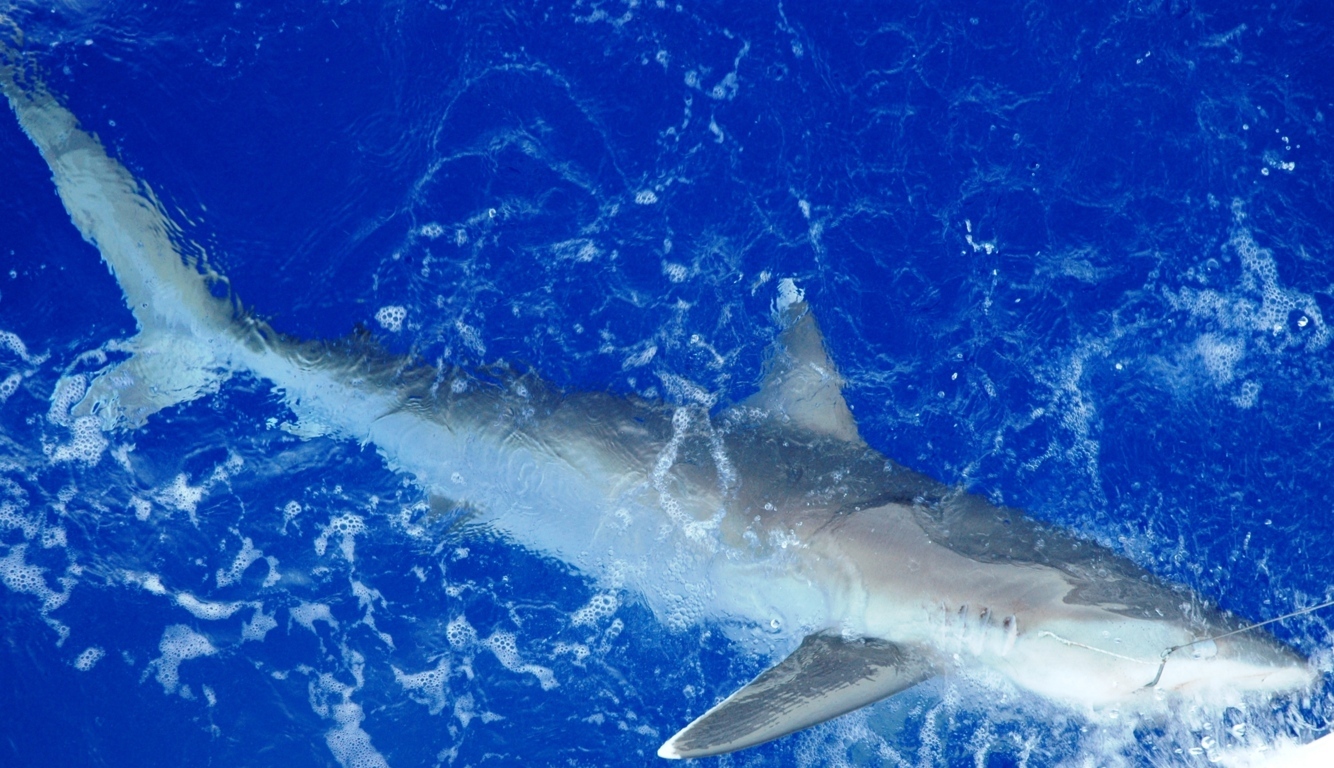 As soon as there is a concentration of fish, sharks are not very far. And it is no coincidence if they are always on "good moves". Nature spoilt them. Besides developed senses of smell and sight, they have a sort of sixth sense thanks to particular sensitive organs (they can detect magnetic fields).
SPOTS
Generally, as told above, when there is activity, shark will find us rather than the opposite. As a matter of fact, during nice jigging or bottom fishing sessions, some white tip sharks come and celebrate with us. It is not rare that hammerheads turn around the boat.
Therefore, one can find shark around Rodrigues, on the banks offshore, on the barrier reefs. We shall prefer one spot or another according to the specie looked for.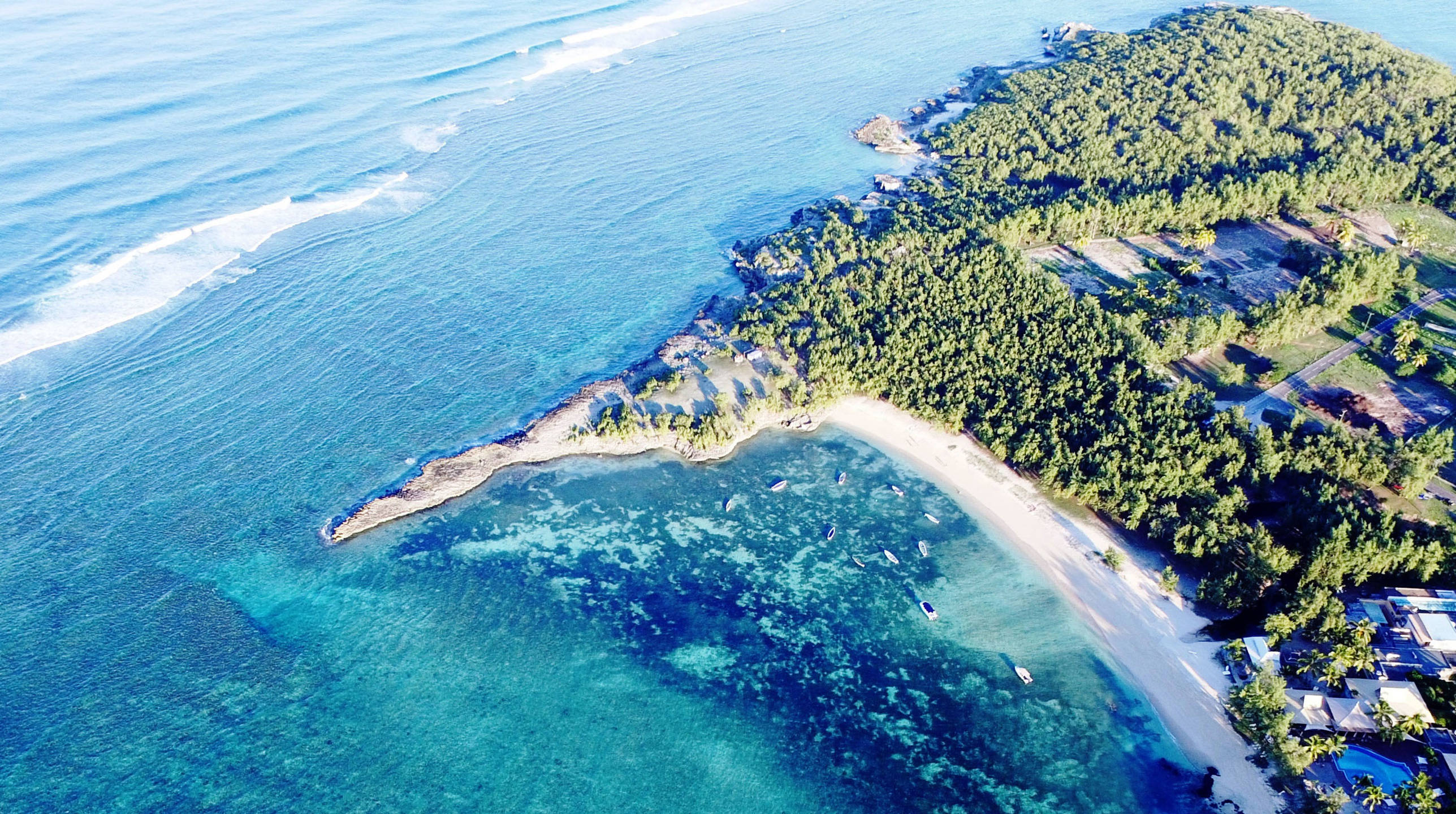 WHAT SPECIE?
We mainly find white tip sharks, hammerhead sharks, bull sharks and dagsits, and grey ones.
Most of these species are present all year long.
We can also find tiger sharks, makos, blue and oceanic sharks around but in lower density.
TECHNIQUES
If sharks invite themselves on a fishing session, we replace the jig's assist hook by a split ring/swivel set and another split ring with a long shaft hook on it.
If it happens on a baiting session, we replace the leader by a metal leader.
If you wish to fight a shark, a live bonito at mid depth will be the best.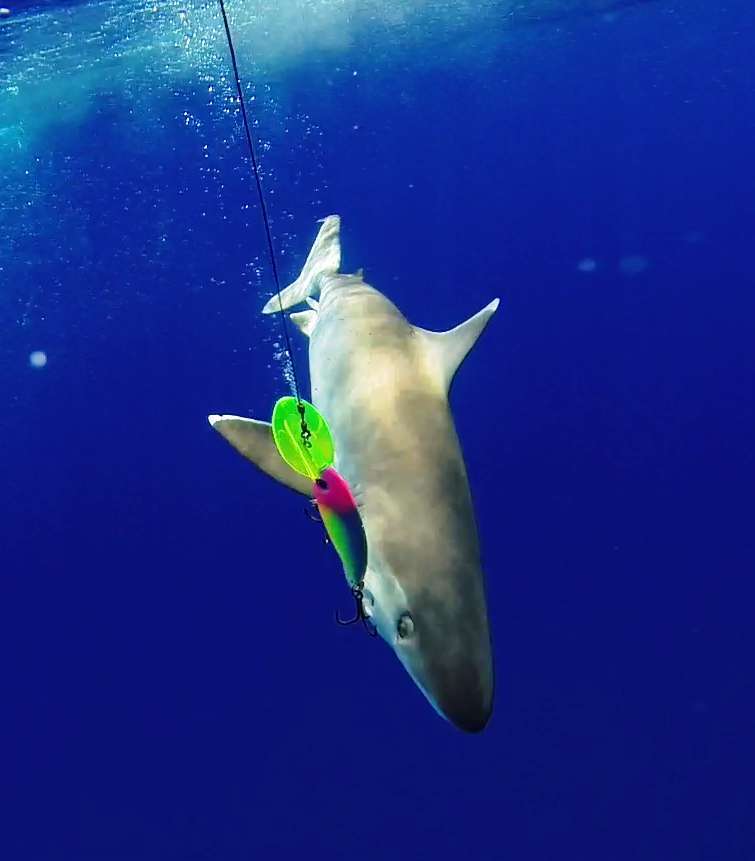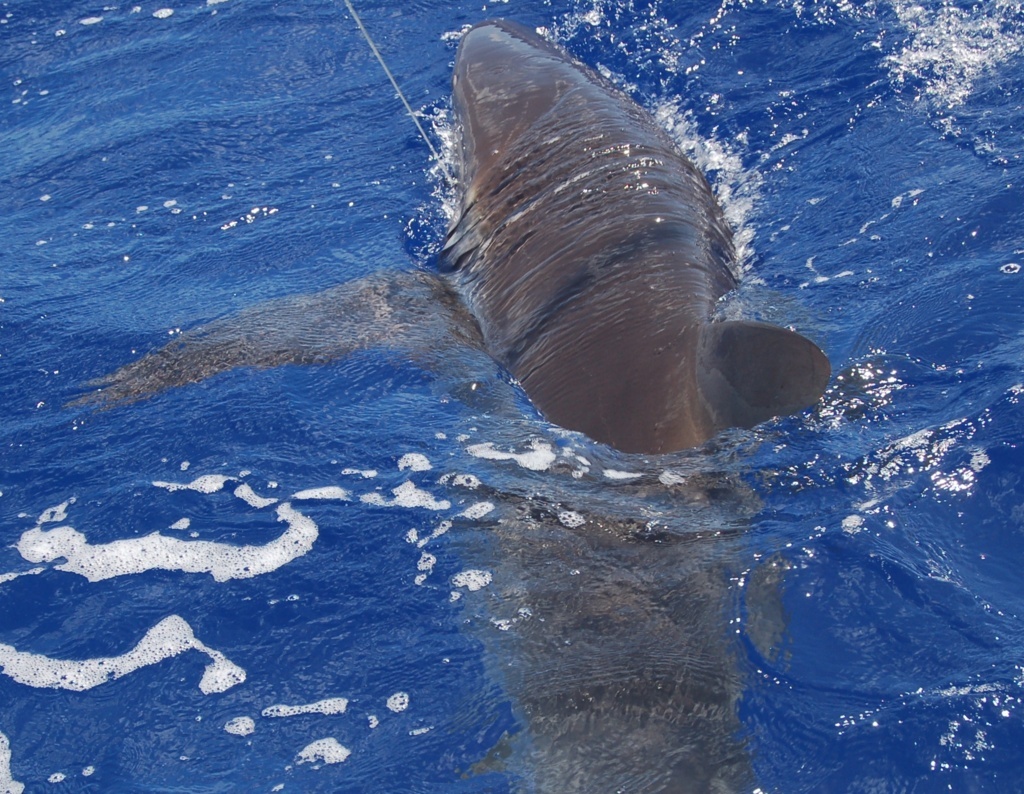 TACKLE

For this shark fishing, we offer traditional tackle (50lbs or 80lbs), on the fighting chair or standing up, with wire leaders.

IF YOU WANT TO USE YOUR OWN TACKLE

- Your jigging rod if it is powerful (80lbs) must be equipped, with a reel like a Stella 20000, filled in with 80 lbs braided.

- Mix metal/nylon leader: 1.50m nylon 300lbs or 400lbs minimum.

- A 300lbs ball bearing swivel for junction and 1.50m wire (crimped is ideal) 300 or 400 lbs.

- Circle hooks are our preference, such as Eagle Claw L2045 or classical hooks such as 10/0 Jobu.

THE CAPTAIN'S ADVICE

The fight is very different between a big dogtooth tuna and a shark.
After two or three rushes less and less long, the dogtooth tuna will suffer your firm and regular pumping and will arrive by the boat completely defeated. Maybe you will have added a little drag in between each rush.
As concerns white tip shark, it is different. It may come up faster by the boat… to see what's going on. But it will go back even stronger. It never seems tired. The fight may last and long fights scarcely advantage the anglers. Therefore I prescribe to use one of our harnesses (classical or spinning one) and put high pressure on the shark to end up the fight.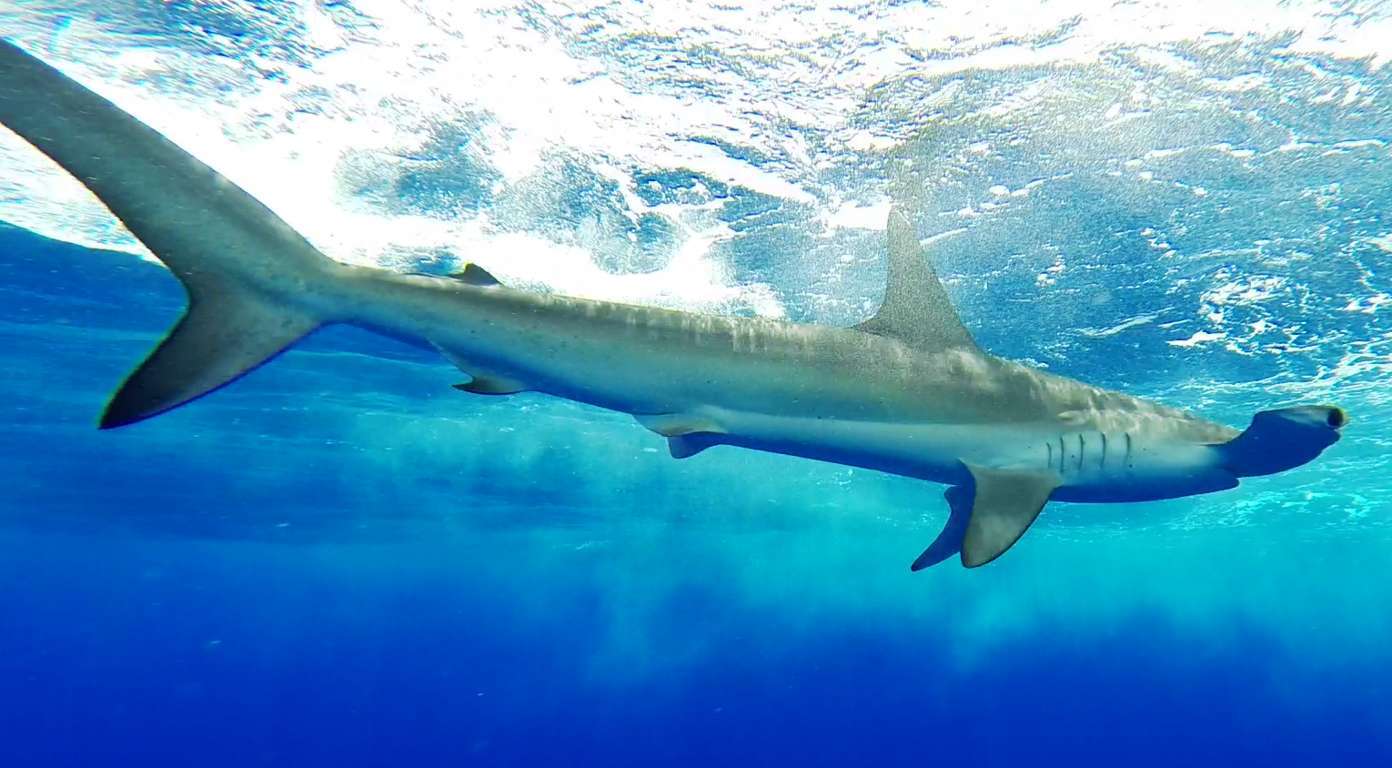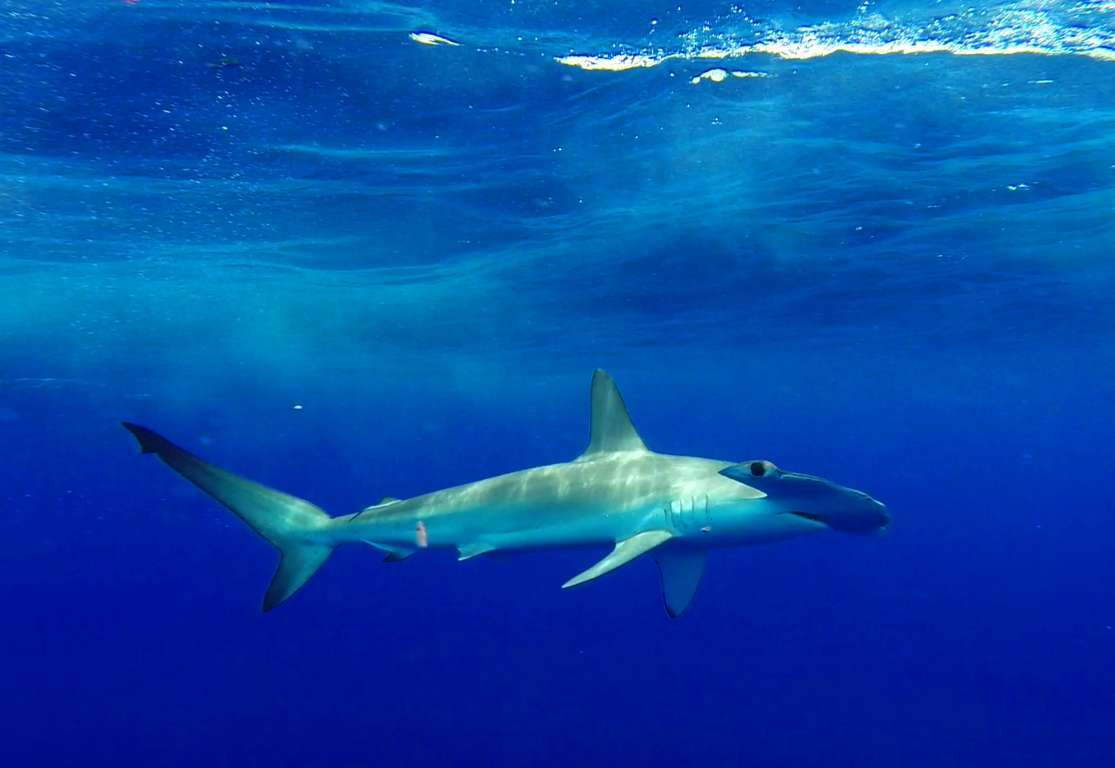 COMMENTS

Shark is barely honoured by sport fishermen. We think that most of the time fights often happen with oversized tackle and on the fighting chair.
However with stand up or spinning tackle; these sharks reward us with beautiful fights, whose winner is not always the angler.
Wilfried Henry quite well knows about it! On 19 November 2009 at night, he well has been fighting a big bull shark, for 6 hours and 15min!
Why not you?