WHY CHOOSE US ?
THE TOP 10 REASONS FOR FISHING ABOARD BLACK MARLIN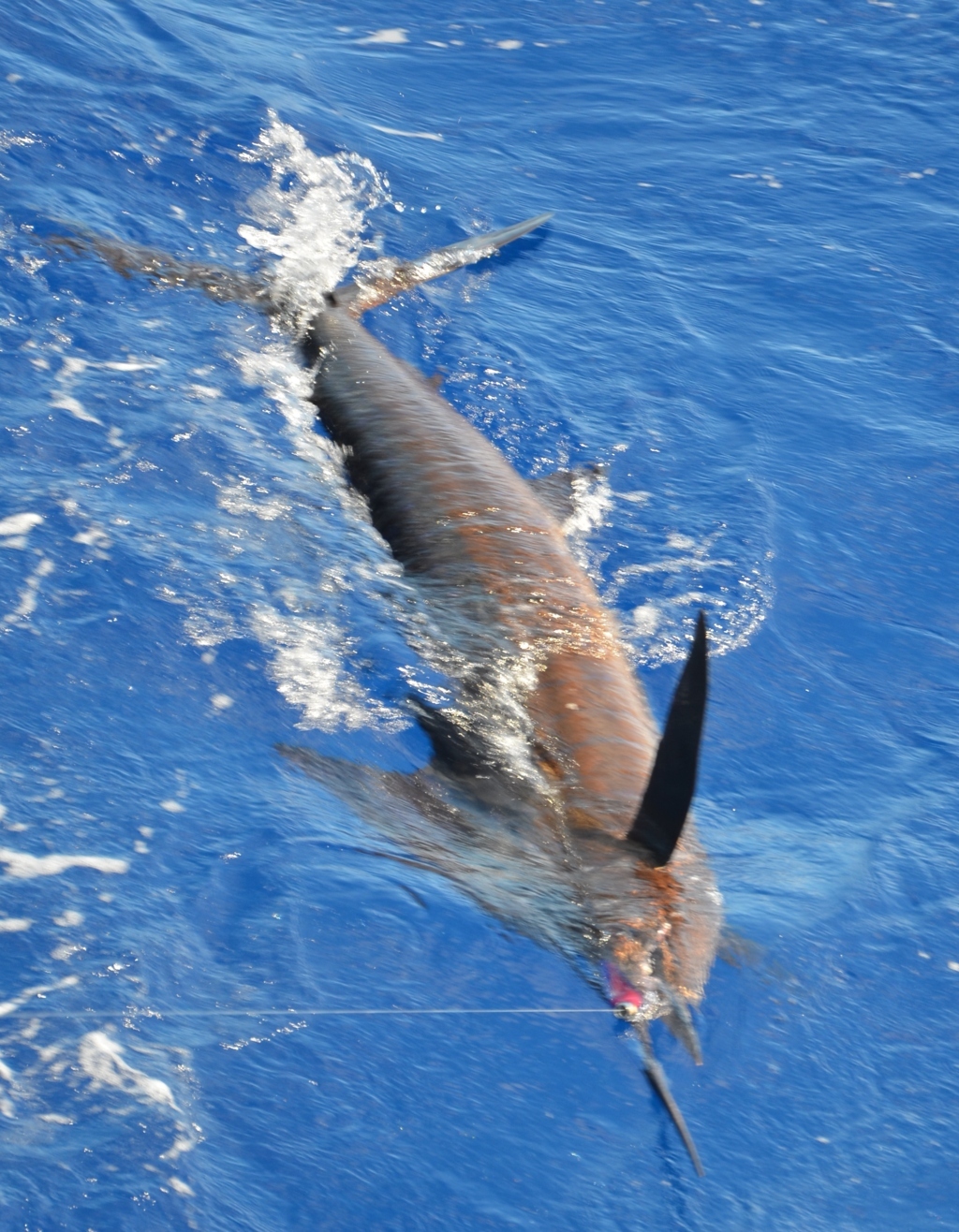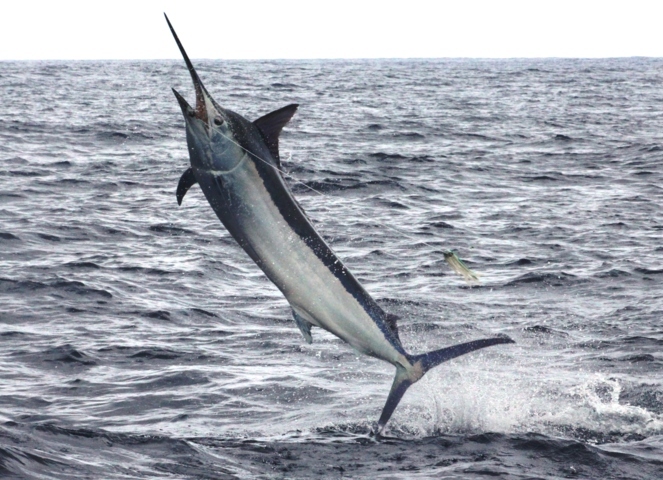 11 Yann COLAS is "Captain Guide", IGFA Representative for Rodrigues and BGFCF Captain
Yann COLAS is "Captain Guide", IGFA representative and BGFCF Captain (Big Game Fishing Club of France) aboard Black Marlin for the Rod Fishing Club family company. It is also an IGFA Official Weighing Station for Rodrigues. With an average of 2300h at sea every year since 2005, Yann is the skipper who knows the most the fishing area (Rodrigues and its both banks Hawkins and Eastern).
213 homologated IGFA world records
The 13 world records in Rodrigues where established aboard Black Marlin with Yann as a skipper. • 2 are prestigious: a 561.5kg blue marlin by trolling, on a 80lbs line, standing up, big blue Cavitator lure by Williamson; and a 104.5kg dogtooth tuna, by jigging, on a 130lbs line on 200g Sea Rock jig. • 3 small fries masculin and feminin established the new world records (dog tooth tuna) • 4 juniors have established a world record including 3 feminine (giant trevally and dogtooth tuna)! • Besides world records, 228 dogtooth tunas over 50kg were caught aboard Black Marlin since March 2005.
3We practice Catch & Release as much as possible
Rod Fishing Club is eco-responsible company in Indian Ocean and we practice Catch & Release as much as possible for billfish (blue marlin, black marlin, sailfish, spearfish) as well as for giant trevallies and big dogtooth tunas. As Lee Wulf said in 1939 «Game fish are too valuable to be caught only once».
4Black Marlin was specially designed and built for extreme conditions
Black Marlin was specially designed and built in Mauritius in 2004, to fit the sea conditions in Rodrigues. Refitted in 2015, especially for a better efficiency in jigging, Black Marlin is a very stable 50 feet boat (30 tons full charge). Homologated for 16 passengers, it can welcome very comfortably up to 8 people (5 anglers, and 3 crew members) for fishing trips from one-day up to 89h (5 days with 4 nights aboard). Black Marlin is equipped with 12V, 24V and 220 Volts sockets. Under-water LED spots will be very helpful for night fishing as well as Palangrotte, bottom fishing, shark fishing and even swordfish fishing (if weather conditions are ever good). In addition to the compulsory security equipment, Black Marlin keeps in touch with land with a satellite telephone.
5From arrival, Rod Fishing Club cares for you!
Rod Fishing Club is well known for the quality of its service delivery (hospitality, prepared meals…) and its fishing results.
6Come without any tackle!
You can come bare hands for any kind of fishing we offer (tackle and bait included in rates). On board, you dispose an excellent tackle: jigging rods (Pedro Custom Rods) and trolling rods (Melton from 30 to 80lbs). Our Shimano Tiagra and Stella 20000 and 30000 reels are checked up every year and lines are changed every month.
7You will leave with your pictures and videos
Yann will realize a video for your exotic fishing trip. In order to take home your pictures and video, do not forget your paint drive (USB stick). You can watch all the videos on our YOUTUBE page: Rod Fishing Club Yann Colas (to which you can subscribe).
8Transparency" is one of our values
Rod Fishing Club publishes on its website www.rodfishingclub.com, on its Facebook pages: Yann Colas and Rod Fishing Club, all the results of its fishing trips.
9A hardly unhappy customer
60% of the anglers, who embarked Black Marlin, come back fishing with us. With more than 50% of foreign customers, Rod Fishing Club benefits a synergy, which enables to develop various technical information. The crew speaks English, French and Spanish.
10Beginners realized most records!
Such results were possible only thanks to the passion for fishing of the skipper, the crewmembers and the whole team on land. This passion combined with the experience acquired all along the years, will make your trip a real success. Therefore, dear friends, if you are beginners or experts, on your own or with a group, young or less young, come to Rod Fishing Club, and you will understand why our customers come back each year to fish with Yann. It is not only our job, it is mostly our passion! We would be delighted to share it with you. We look forward to meet you aboard Black Marlin!