It's really nice to see such a family (28 pax). Of course, not everyone will come aboard…
Weather of the first day is very "harsh" and only trolling could be practiced with good results. Yellowfin tunas – 20kg the largest -, 13kg for the largest wahoo and a black marlin about 130kg that cannot be released under good conditions.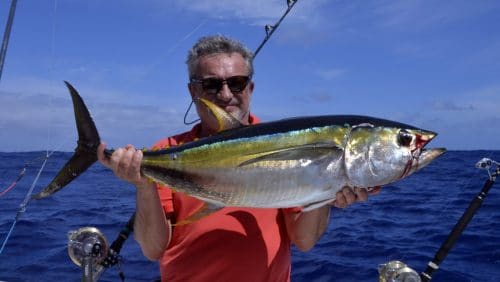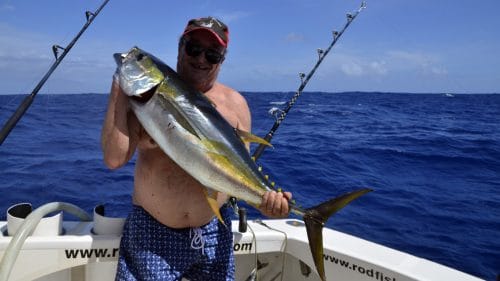 The weather on the second day is much better with however an unfavorable current for baiting where a red coral trout and a two spot red snapper were caught.
Trolling brings its share of yellowfin tunas and wahoos, as in previous days.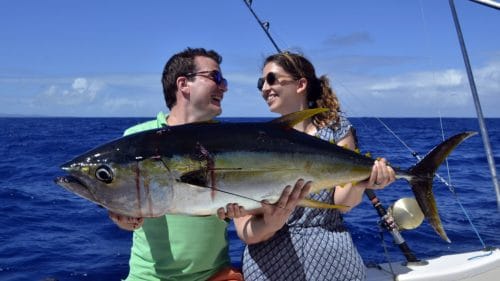 A nice 2-days-session with beautiful fish for this great family!