Patrice (France), Denis (Reunion) & Patrice (Mauritius)
The weather forces this sharing team to fish around Rodrigues for an 82-hour session. Trolling activity is great, with beautiful wahoos (28kg the largest), a 40kg sailfish, yellowfin tuna (18kg the largest) and an unhooked marlin.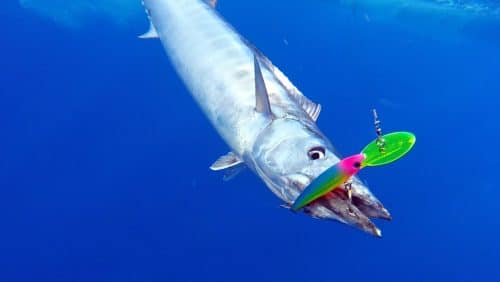 Baiting brings nice giant trevallies (the largest of 26kg), dogtooth tunas, jobfish, red coral trouts and a magnificent 120kg white tip shark, released.
19 varieties for this team of warriors for whom last very rough day did not alter the atmosphere.